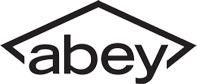 The Abey range is a result of consistent and ongoing product development, with focus in innovative solutions and efficient technologies and practices. Today Abey is an Australian family business manufacturing and marketing a vast range of over 1200 products. For 56 years Abey has been synonymous with quality and innovation, bringing the latest in technology and design to Australia and New Zealand. The ability to seize opportunities, an intimate knowledge of the industry and a flexible and responsive management style, have been a fundamental key to the company's success. Abey has been led in its quest of finding new ways to enrich customers' needs by focusing on solutions by the current Managing Director, Geoff Anderson and a supportive management team.
Internationally recognised as the world's leading luxury marble bathware, apaiser™ is renowned for its stunning collections and expertise in creating bespoke pieces. apaiser's unique approach to bathware design allows designers and discerning clients a platform for defining their own experience. From the complete freedom of bath couture – bespoke design, to creating the perfect fit with made-to-measure pieces, or experiencing the diversity and convenience of our collections designed and curated by the apaiser team, we work with you to meet your precise needs. All apaiser products are handcrafted from apaiserMARBLE® – a luxurious blend of repurposed marble, combined with stone and minerals sourced from the rich soils of the Australian Barossa region. The revolutionary material has been developed with optimum performance in mind. Non porous, stain resistant and low maintenance, it delivers quality and a naturally organic and sensual bathing experience. Each piece is hand finished to perfection by master craftsmen in apaiser atelier. Styled by nature. Perfected by hand. Welcome to Maison apaiser.

An independent family-owned manufacturer, Astra Walker offers the ideal design solution in both contemporary and classical bathroom fittings. With a range of finishes available, along with the flexibility to custom develop and produce to meet special requirements, the Astra Walker collection is of obvious value to the specifier striving to maintain synergy throughout a project. Quality ceramic valving ensues minimal wear and superior flow control, while solid brass construction and the revolutionary DuraShine Chrome Plate maximizes durability. Astra Walker takes functional design to another level.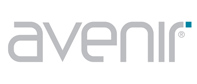 Established in 2000, Avenir's unparalleled range of Australian-made Bathroom Accessories and Heated Towel Ladders has placed them on the forefront of the fine bathroomware industry. Each product is carefully crafted to offer the utmost in quality and innovative engineering. By constantly challenging the way every product is designed, constructed and installed, Avenir ensures that their fine bathroomware always exceeds your every expectation. The vast majority (90%) of Avenir products are manufactured from raw materials at their state-of-the-art facility in Hornsby NSW. Most products also carry a 10-year warranty. Please refer to individual items on this site for further details. Avenir take their environmental responsibilities very seriously. They are passionate about the environment and strive to minimise their carbon footprint wherever possible.
Brodware industries is an independent family-owned manufacturer that has been engineering bathroomware in Australia since 1964. Over four generations of specialising in architectural fixtures and fitments Brodware has established themselves as one of Australias leading bathroomware designers and manufacturers, providing a broad range of customised finishes to match any style.
Faucet Strommen is a family owned company designing and building fine tapware, showers and bathroom accessories in Australia for the world since 1999. Their brand has gained a reputation built on impeccable quality, beautiful design and technical excellence. Situated in the town of Kerang in Victoria's Murray valley, it's here that a team of skilled technicians design, engineer and hand build their world class products. Their approach to product design and engineering 'from the inside out' ensures cutting edge performance that places them quite apart. They develop world class tapware, mixers and accessories and research new methods and materials to find better ways of making better taps for a more efficient and user friendly environment. Offering an array of colour finishes across almost their entire range, and also provide a select number of bespoke, highly sought-after special finishes processed in-house within a short timeframe. Differentiating themselves with superior design. A strong emphasis on engineering from the ground up and creating a product of supreme quality has made Faucet Strommen highly prized.

With a rich history of innovative thinking, Geberit has grown to be a market leader throughout the world. Incorporating Swiss know-how and luxury into its advanced range of hidden cisterns and buttons, Geberit enables clean, sophisticated bathroom designs with the highest levels of sustainability. Geberit Australia has been operating since 2002, specialising in inwall installation systems for the architectural and construction industry. Products include inwall cistern and flush/actuator plates, drainage systems for roofing with roof outlets, HDPE pipes and fittings, exposed slim line cistern Monolith, flushing actuators, bathroom systems and flushing valves.
Gessi has been a designer and manufacturer of exclusive bathroom fittings and furnishings, wellness fixtures and kitchen taps since 1992. Its brand is acknowledged worldwide for the style, innovativeness, quality and technology of its fashionable designs gracing all types of living environments, including hotels, spas, yachts and private residences. Genuinely made in Italy with utmost respect for the user and the environment, the Gessi products create a new awareness and appreciation of design, focusing upon the objects' charm and elegance, empathy and usefulness as well as their ethical content. With creations ranging from faucets to ceramics and sanitary to advanced customisable shower systems for home or professional wellbeing and even precious bathroom textiles and home fragrances. Gessi has created a new style of living based on a "design total look" conceived to enjoy the most personal spaces of the home through a daily "private wellness" experience.

Hydrotherm is an Australian-owned and operated company specialising in designer bathroom accessories; in the form of a range of elegant heated towel rails and racks. Hydrotherm sets the standard in heated towel rail design. All Hydrotherm heated towel rails are manufactured entirely from copper tube and solid brass fittings, before being finished in the highly durable electroplated chrome. Copper Tube, renowned for its high thermal conductivity, allows greater heat transfer to your towels, ensuring they dry quickly and evenly. Hydrotherm's innovative heating elements are immersed in water to ensure a consistent temperature across each rail. All heating elements are thermostatically controlled to maintain the external temperature without the need to continually draw power. Hydrotherm heated towel rails are the most energy efficient on the market. These products are the perfect addition to any bathroom – now you can step out of your warm shower and stay warm with a evenly-dried, fluffy heated towel. Their larger heated towel rails will also heat up your bathroom in the cold winters.

Kaldewei baths and shower floors are meticulously crafted with steel enamel 3.5mm. They are masterpieces of bathroom design: extravagant, exquisite and elegant. Designed as prestige items they can transform every bathroom into a shrine of aesthetic sensuousness. Today, Kaldewei is one of the world's most prestigious bath manufacturers – with over 80 awards to prove it. The products, created with internationally renowned designers included Sottsass Associati, Milan, and Phoenix Design of Stuttgart and Tokyo, range from traditional baths to new and exciting floor-level shower trays and are acknowledged by experts throughout the world as contemporary works of modern bath culture.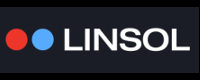 Linsol have realised their dream of providing Australian consumers with quality Italian-designed kitchen, bathroom and laundry tapware. Linsol produce products and accessories in diverse finishes, colour and styles and are unique in their commitment to saving a valuable resource and saving you money on your energy bills. Linsol are very proud of their pre-made products, but also of their ability to make any product to your specifications to suit your decor and lifestyle. Through predicting the needs of the market and innovation, LINSOL continually provide the most comprehensive range of reliable, high quality, smart and stylish bathroom products in Australia. It's not hard to see why LINSOL has been considered a market leader in the industry for so many years.

Meir is an Australian company that specialise in the design and manufacture of premium tapware, with an emphasis on modern design and clean lines. Meir products are hand crafted to precision and designed to complement the modern home. Meir help people personalise their world through the products they offer. They create products that are an expression of creative individuality and empower people to strive towards their perfect home. Through this, they have become the global leaders in matte black tapware. Meir products are designed in Australia with the assistance of leading architects, they create each piece from concept to production and select the highest quality European parts and components from Switzerland, Hungary, and Spain. Each piece is crafted at the highest standards and comprises of an Electroplated matte finish, which provides outstanding durability and a distinctively bold appearance. Meir products are available in Matte Black, Tiger Bronze, Champagne and Chrome finish. Meir offers an outstanding 10-year domestic warranty. As a bespoke tapware company, the product range is limited to provide customers with assurance on quality consistency. Products are expertly made from a high quality DZR brass which exceeds certification standards such as WaterMark AS/NZS 6400. Meir takes water conservation seriously. All applicable products are WELS rated to comply with the Australian government's water efficiency scheme.

Omvivo has been a pioneer in designing and manufacturing luxury bathroom products since the early 90's. Each Omvivo piece is created using superior materials such as natural stone, solid surface and glass, and the latest manufacturing technologies. The result of this combination is a bathroom collection of the finest quality, designed for everyday use and produced for longevity, with a genuine consideration and appreciation for the environment. The collection includes an extensive range of basins, bathroom furniture, baths and accessories as well as the celebrated Washplane®. Much of the collection is still proudly manufactured in Australia.

Since its conception, Paco Jaanson has been synonymous with the latest world trends in bathroom and design. Its products are unique creations that stand the test of time, whilst the designs highlight an exciting new era made to enhance any bathroom space. Having recognised the new design renaissance in all things bathroom, Paco Jaanson strives to improve the functionality of the objects around us, delivering new shapes and functions to traditional bathroom apparel. Paco Jaanson uses strong visual lines and a creative use of materials to generate unique chic bathroom attire. In fact, Paco Jaanson was instrumental in the design of the revolutionary bath filler, being the first to introduce it to the Australian market.

Since the mid 90's, Parisi has been a major supplier of bathware and doorware objects in Australia. All of their high quality and desirable objects are made in conjunction with world renowned Italian supplier partners enabling Parisi to remain at the forefront of global design trends. Parisi's Italian supplier partners are world leaders in design, innovation, manufacturing and sustainability. Made in state-of-the-art facilities, using components and materials sourced from the world's best suppliers, each object in their range combines advanced manufacturing technologies with traditional craftsmanship of professional artisans. Rigorous design testing and quality controls ensure that PARISI products should function well in excess of their lengthy warranty periods.

Founded on the principles of design, quality and customer service, Phoenix Tapware has been producing tapware, showers and bathroom accessories since 1989. During the creation of each Phoenix product, the upmost care and precision is taken to ensure all factors involved in design and production are in-line with their commitment to producing premium quality products. Their Australian design team have a collective 72 years' experience in the design industry and their relentless focus on quality and innovation ensures customers will always enjoy the best bathroom experience with Phoenix products.

Pietra Bianca baths and bathroom products allow you to relax in pure luxury, with designs aimed at creating a strong focal point in any bathroom suite. Their range of style options are capable of capturing the essence of yesteryear or embodying a modern feel with subtle contemporary styling. Their creations last for decades, meaning that there is no expiry date on your dream design. Complimenting your suite with this luxury bathroom masterpiece is a premium investment that oozes class and sophistication.

Established in 1989, Stormtech specialises in manufacturing Architectural Designed Grates and Drains. In 2004 Stormtech won a Design Mark at the Australian Design Awards for their drainage design. Since 2006, Stormtech has been a member of the Standards Australia Committee and has been involved in the writing of the code covering linear drainage in bathrooms, and other plumbing products. Stormtech Slimline Grates and Drains are patented and unique in their efficiency and versatility. Ideal for both new buildings and renovations, they provide beautiful, stainless steel finished grates for both architectural drainage and special needs access. Stormtech drains connect with all standard plumbing fittings, and have Standards Australia International Certification.

Studio Bagno (or simply Bathroom Studio in Italian) are an Australian national wholesale distributor of high quality European designer bathroom products. With a reputation founded on quality and excellence, Studio Bagno has been delivering the most exciting collection of bathroom products to the Australian market from all of over the world for the past eight years. To complement their extensive array of imported bathroom products, Studio Bagno has engaged some of Australia's most prominent designers to create unique products specifically for the Australian bathroom market. This focus on cutting edge design and procurement has seen Studio Bagno bathware products utilised in a wide array of Australian commercial and residential property projects. Studio Bagno take great pleasure and pride in bringing you beautiful bathroom products from all over the world.
Sussex is an Australian company that began manufacturing 15 years ago with a passion and dedication to the process of creating beautiful taps. Every tap you'll find on their website has been made with an absolute commitment to quality, using a state of the art manufacturing process. This is the reason the precision to each tap's operation is at a level hard to find in any other brand. So not only do Sussex taps look stunning, you can be confident they will turn off and on, easily and perfectly, for a lifetime. Using state of the art robotics and automation, Sussex has achieved consistent superior results in quality- second to none. Taps such as these add a striking design element into any home. Good design integrates with and enhances everything that surrounds it and every tap Sussex make has a style that manages to be both modern and timeless. They manufacture Australian taps for Australian homes. Their taps are world class standard in design and quality, they are superbly constructed and will last forever. Sussex knows this level of excellence is exactly what you're looking for and we are delighted to introduce you to Sussex Taps.

Your bathroom is a special place. It is YOUR space. Timberline brings you all you need to make it your own personalised retreat. With Timberline's extensive range of Australian made Vanities, Shaving Cabinets and Tallboys you will find an answer to your tastes. Compliment this with Timberline's Australian or Italian Tapware and accessories and you will be justifiably proud of your new bathroom. Timberline is a family owned business and is known to stand tirelessly behind their products. Timberline understands that you are making a big investment in your new bathroom and are confident that they can guarantee your choice in using their products. Timberline's design team regularly travels to international bathroom fairs to bring you the latest range of products, up-to-the-minute designs and the best possible value for money. The almost endless range of customisable options lets you choose your own ambience. Pick any of their cabinets in any colour with any handle. Timberline will customise your order to suit your exact space.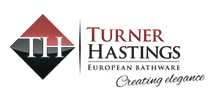 Turner Hastings has become a premier supplier of European ceramics, bathroom furniture and fixtures through an uncompromising dedication to the very best in design, quality, selection and service. Whether you prefer sleek, modern design or the classical elegant look, Turner Hastings has your style. In addition, they offer the finest cabinetry and vanities crafted by skilled Australian cabinet makers to complement your selections. Every Turner Hastings product – from smallest chrome fitting to the most elaborate ceramic basin and sink – is designed and manufactured to create unique, inviting and luxurious living spaces that stand the test of time. Their exclusive offerings allow you to design a home that is a true reflection of appreciation for unparalleled quality and artistry. Your complete satisfaction is the top priority. That is why Turner Hastings' commitment to quality goes far beyond their products. In fact, the cornerstone of their family-run business is their highly personalised approach to customer care. For over 10 years Turner Hastings' have exceeded customers' expectations by providing the most knowledgeable, attentive and caring service from the moment they first meet to long after their products are installed.

United Products offers wet area artefacts for contemporary and classic spaces. Designed in Australia for the unique Australian market. United Products collaborate with notable Australian designers and architects to deliver appropriate solutions for individual projects. Principled by designing for style and longevity and not following trends, they create timeless artefacts using extremely low energy input materials. This is achieved by combining natural minerals (Gibbsite) and UV stable resins that acts as the bonding agent. Using a catalyst that generates heat during production that sets the product in mould. The entire manufacturing process uses a tiny fraction of energy that ceramic and concrete products do. Our process uses no water, unlike that of both ceramic and concrete production. United Products solid surface can be repaired at any point of its life cycle. This gives the product a very unique characteristic, it eliminates production rejects and materials lost to defects. United Products are designed with intention – marrying function with elegance; distilling precision in form.
Formed in 1996 with a passion for baths and bathing, the organisation has a head office in the United Kingdom and dedicated South African production facilities. Today, Victoria + Albert's international roots fuse together global design, sales and marketing operations with in-house manufacturing to deliver luxurious, lasting products. As the ultimate statement in quality and style, the V+A model line-up is packed with inspirational free standing designs made from 100% QUARRYCAST®, a blend of Volcanic Limestone™ and high performance resins. Naturally white, each item is individually hand-finished by craftsmen. From the very first freestanding bath being manufactured in South Africa, Victoria + Albert Baths have strived to become innovative product developers and market leaders within the free standing bath market. New, exciting launches keep the brand at the forefront of international luxury bathroom design.